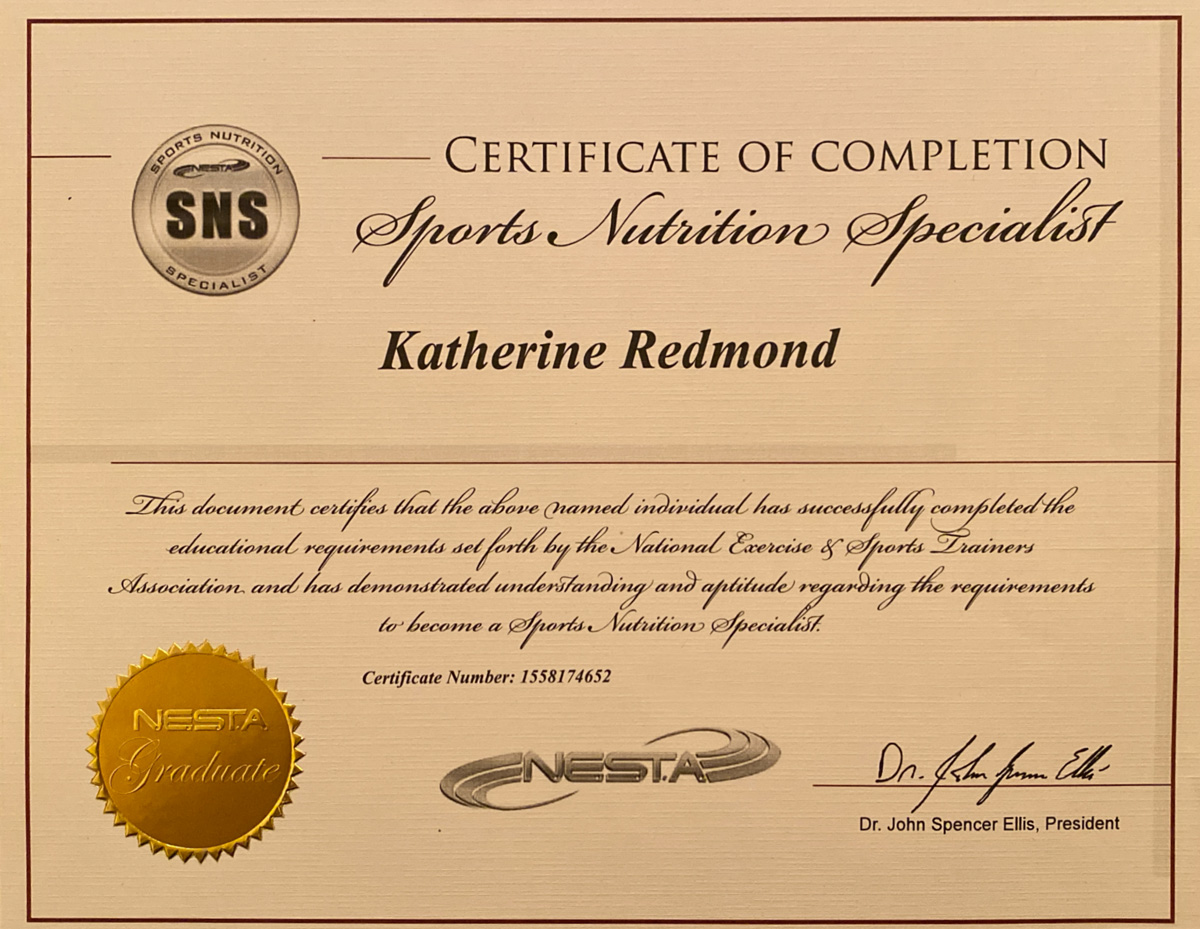 Katie Redmond is certified as both a Sports Nutrition Coach and a Personal Fitness Chef. As an athlete myself, I realize that nutrition plays a major part in achieving a healthy lifestyle.
You are what you eat? This is true. As a Sports Nutrition Coach and Personal Fitness Chef I have mastered techniques and gained knowledge in health and nutrition, that benefits my health conscious clients. As an advocate at the forefront of healthy living and eating, I often feel the satisfaction of knowing that my work is having a measurable impact on the lives of my clients. Upon implementing my nutrition and meal planning techniques, my clients feel happier, healthier, and more empowered having transformed their eating habits and health for the greater.
My nutrition coaching and consulting services include an initial consultation which will help understand your goals and meal preferences. This will help me develop a menu with tailored recipes designed to your likes and/or dislikes. I help you understand the nuts and bolts to implementing a complete and nutritional meal plan. I do everything from helping you plan your grocery list to selecting the correct places to shop. I help you understand how to properly prepare, label and package your prepared meals to ensure proper execution of your plan.
VIEW ALL MY CERTIFICATIONS