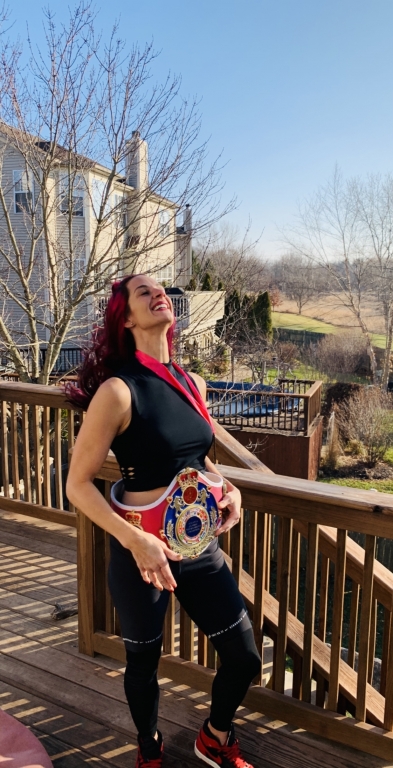 Finally!!! The moment we have all been waiting for.... To close the book on 2020. Putting it in an airtight sealed bag, adding Gorilla Glue to it, cement it shut and wrap it with the strongest duck tape known to man kind and then sling shot it into another galaxy never to be seen again!
It has been quite a year for most people. To be honest the start of it for me was a dream come true. Since I was 22, I have dreamt of getting a championship belt in boxing and kickboxing. Last February I finally was able to achieve one of those goals! I had won a championship boxing belt.

I put my belt on again for the first time in almost a year the other day, I had to dust it off but it felt amazing and all those feelings the moment it happened came rushing back to me. The feeling of high achievement and hard work paying off! I feel like this past year we have been
living in some sort of weird time warp. Time has continued to fly by in this crazy year we have had, yet I feel like we have been at a stand still. We have not been able to do much to break up the time within the year in activities in which we would normally do. It kind of feels like it all blended together. So I feel it is very hard to believe me winning this belt was almost year ago.
The accomplishment of my belt was supposed to be the first of many this past year as I am sure a ton of you had dreams and goals put on hold as well. The thing is, I just turned 42 in August, so that year lost was going against time I have to really compete at the level I want to in this not so forgiving sport.

2021 is tomorrow! I am ready!!!! Tonight I am literally wearing my fight shirt, a necklace my brother got me that says "I can, I will", my cross and my "Believe" Giving Key necklace (the Giving Key is amazing company with an amazing message please look it
up!!!!). I believe in the power of my jewelry and more importantly the power of my faith! These bracelets my daughter and I wear that we got from our church, mean a lot to both of us. I
am ready and I am determined once again to reset and brush age under the carpet and keep it there for as long as I can. I am confident 2021 will be filled with dreams, goals and health for everyone!!!! I have my three amazing children and my very supportive husband in my corner cheering me on! AND I am in their corner cheering them on! I pray you all have the same circle of support around you.
Here is to all of you! May all your dreams continue to persevere no matter the obstacles that lye in front of you. May your soul dig deep and dust off your ambition to keep up a good fight no matter what. Above all else, may you throw age in the biggest fire and watch it burn into the eye of the tiger and never let it hold you back from anything! I want a few more achievements through kickboxing and boxing under my belt (literally) and I am not stopping until it's done, don't you give up on your dreams either!!!!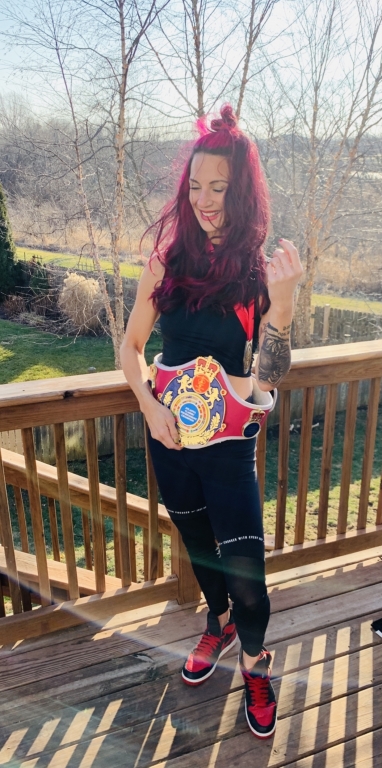 HAPPY 2021!!!!!!!!!
Always Thankful, Katie
Please feel free to subscribe and comment below!
"Never have a lack of goals"-Lou Holtz
"Shoot for the moon. Even if you miss, you'll land among the stars."-Les Brown
"Persistence makes all the difference"-Bear Bryant