I am no gym shoe expert by any means. But I have worn my share of them for the last twenty or so years doing every kind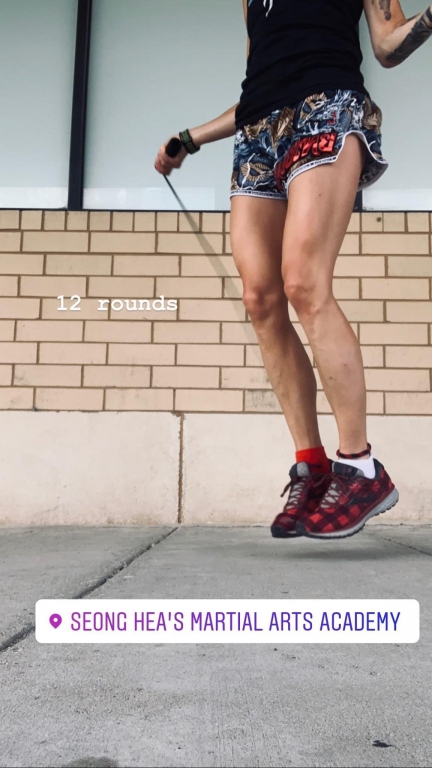 of workout you can think of. Did you know you are suppose to replace your gym shoes at least every five or six months. You can also gauge it by the miles you run, every 300 to 400 miles. If you can't remember the last time you changed them out, just take a whiff hahah that should tell you hahah!!!
I LOVE the smell of new Gym shoes haha. My husband makes fun of me, but I do. Gym shoes and play-doh! Buying a new pair of gym shoes to workout in is like buying new tires for your car! They just feel and smell so good haha!
I have two pairs of workout shoes. I have cross trainers and running shoes that I will use for the majority of my workouts. I love the way Nike looks! I use them for cross training! BUT I will say, Brooks is my number one go-to for running and jumping rope. The support and stability within that shoe is amazing and I will never wear anything else for those workouts. If I am being totally honest, I haven't always LOVED the way they have "looked" but they are coming around to more styles and colors!
These are my most recent ones! I was SO excited when I saw these. They are perfect for me seeing that my favorite colors are red and black and I love plaid!!!!!! They make me happy! The socks are a totally different issue that I have. I don't match them, mostly because I can never find the other pair! Come on!!!! Show of hands to others who feel my pain?! So I gave up, who needs matching socks any way!
In this workout I did:
12, 2 minute rounds on a "round timer" with 15 second rest in-between rounds