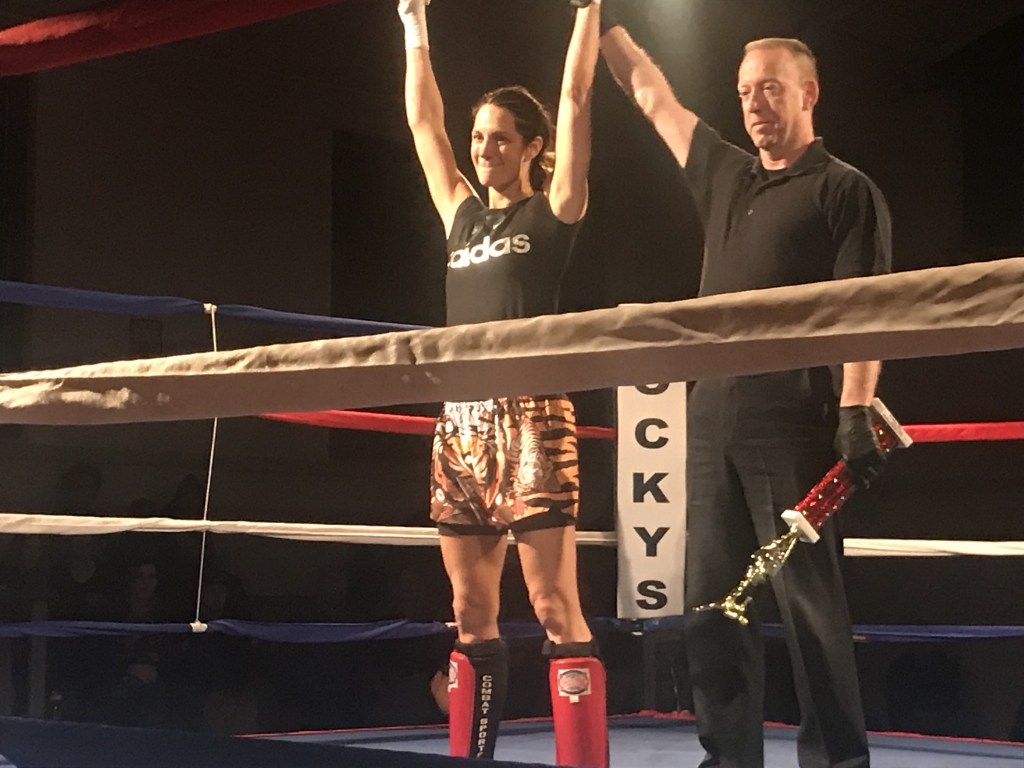 Fifteen years had gone by in a blink. Life takes its twists and turns, but it always leads you right where you need to be when the timing is right. I walked back into Seong Hea's Martial Arts Academy with trainer /World Champion Tommy Bach. After what felt like a life time my heart picked up right where it left off, loving kickboxing just as much as I did before I took a long break to pursue other things.
I worked, I got married, I had my three amazing children plus my step daughter. Throughout all these wonderful experiences that I have been beyond blessed with, the truth is, I would always bring up kickboxing and Tommy and how much it had changed my life. When I talked about kickboxing to my husband he would say I sounded like one of his old college buddies talking about the good old college football days and I really needed to let it go hahaha. After I had Dominick my third child, I decided to go back to Seong Hea's to workout.
One day my trainer Master Tommy Bach asked me, "Do you ever miss fighting?" I said, "In my dreams, in my heart and with every workout" and I laughed it off in an unattainable way along with my age.
Two weeks later he had a kickboxing fight lined up for me. He said , "Go and do this for YOU! It's clearly your passion, don't let it go again until you achieve your goals within this sport" He said, "Yes of course your kids fulfill you, but THIS is all yours, for you!" You're NOT too old and its NOT too late!" I thought about it for like 5 minutes and my response was, "Ok!!! You convinced me." More importantly, my concern was that the clothing style had changed quite a bit since 1998, I asked him, "What do the young kids wear in the ring these days haha?"
Fifteen years later at age 40 with 3 children, this was me winning inside a kickboxing ring again! My soul was on fire. Since then, I have become a boxing champion and have had 4 fights within this last year winning three out of the four!!!! I was ready to fight for the one belt I've been going after all these years this past June, but Covid had other plans! I will fight through the mental block I put on myself because I am older. I will continue to do what I love and be more than ready next year. I will without a doubt keep chasing my dreams, laughing in the face of age and continue to persevere!!! You should do the same!!! Don't ever start ignoring your dreams and goals because you feel you may be too old, or because you are a mom. It is hard to balance self ambition and motherhood, but I promise you, if you start too, your soul will be fulfilled and your children will be even more proud of you.
Please leave comment below and subscribe, I would love to hear from you!

Always thankful, Katie
"Age is something that does not matter"
"Know that you are the perfect age to do whatever it is you want to do"
"Live your life and forget your age"