Crafting with crates and a raining day OH MY!!!. This is what I get for going out for the first time to actual store since Covid started. Back into our little shell we go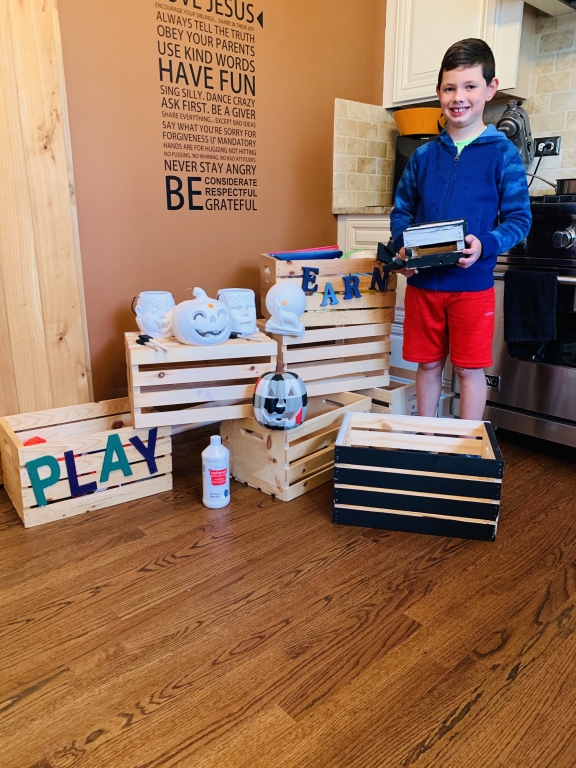 hahah. There are 4 places I will frequent the most. Church, kickboxing, Micheal's Craft Store and Dick's Sporting Goods. The rest of my shopping is usually done online. During Covid, I really have only been to kickboxing with the same people I have quarantined with since this whole thing started. How about you guys???!!!!
Having three kids of all different ages can be challenging to find something they all enjoy doing regarding crafts. Sports we have down haha. There are a few successes we have and when that happens, I love to share our ideas. These crates and Halloween decor from Micheal's are inexpensive and very fun to get creative with! My husband and I even painted some of these skulls and pumpkins you will see in the photos below! Micheals Crafts has the best prices for these crates. What is also fun is we bought some fine sand paper that is 100 grit/grains to use on the crates after they were painted. It gives the crates a softer distressed look.
I have used these crates for many years. Their purpose keeps growing around our house. I feel like they are one of those things that never go out of style and they fit right in with our French Country decor in our house. Some examples of how I use them are in the play room. You can stack them or spread them out. They fit on my book shelves that I have in the playroom and under the table to help keep their toys organized. For the e-learning we do at home now, it serves the purpose of keeping their books and folders in place neatly. After school is over, they put everything in there and push the crate underneath their seat they sit on for school. I have a crate for our dog toys in our family room. In my closet I have a few that hold all my hats, winter gear and socks. I have them in my laundry room for extra sweatshirts that just end up on the floor because there are too many on the kids hooks. In my basement I use them for different workout things like my resistant band, ankle weights, any loose small equipment that looks too cluttered on the floor. The garage is a GREAT
place to have them for balls, frisbees, bike helmets etc. I love them because they are sturdy and I feel as if they hold up better than baskets.
Crafting is good for the soul. It helps us get in touch with our creative side and helps us get lost for a little while in a project. It makes me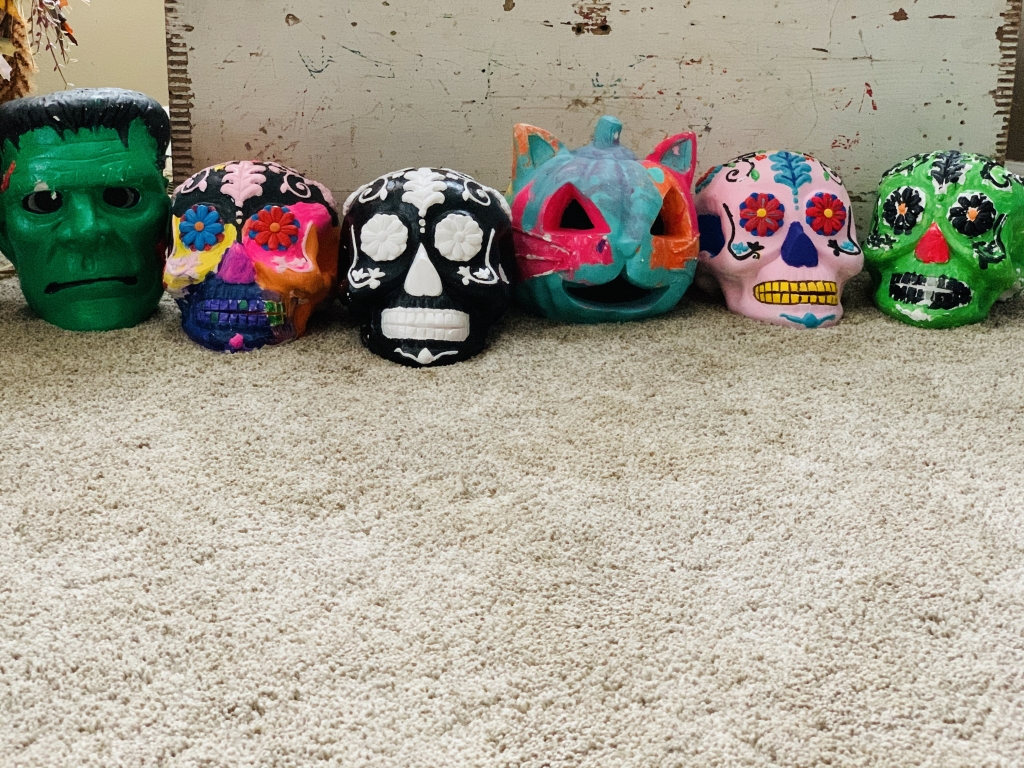 happy when I see them really get into these projects. Plus, it distracts them from fighting for a few hours hahah BONUS!!!!