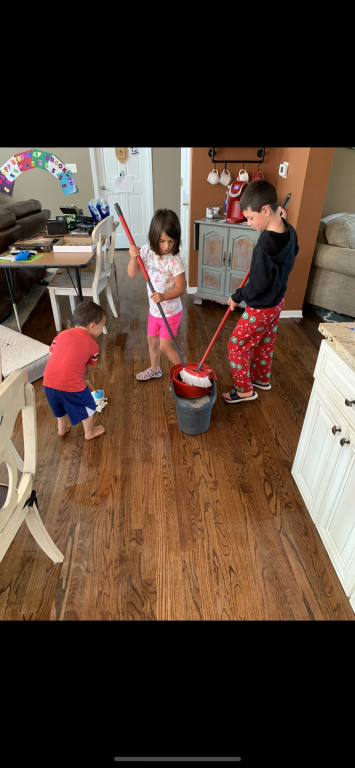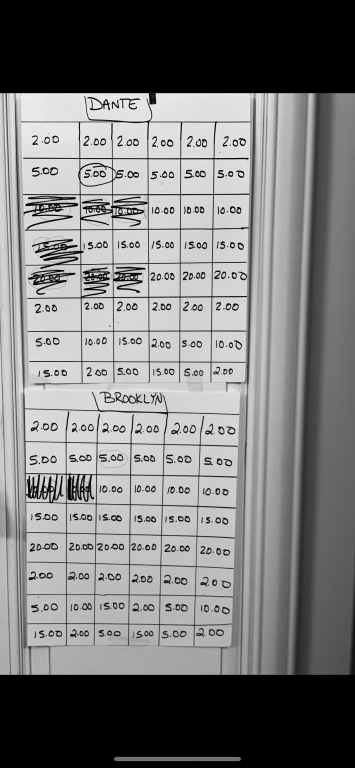 What motivates your kids? What drives them the most? Our kids are ages two, five and seven. If we bought our kids everything they asked for on an hourly basis, I'm pretty sure we would be broke hahah. Our kids are mostly driven by money, presents and sugar!!!! But then again, who isn't hahah.
I have always kept a prize box filled with prizes that are usually under $10.00. I keep this box for unexpected great behavior that do they all on their own! It makes me really proud when they do that. It also teaches them how to make good choices.
I decided to make a money chart where they can earn their own money aside from doing their expected chores. They are able to do additional things around the house to really help me out and we pay them a fixed amount. A few examples are washing the floor, vacuuming, doing their laundry, help pick up my little guy's messes, wash my car, help take photos I can use for my blog, rub my feet. (LOL j/k on the last one!)

There are a few reasons I decided to start a money chart to earn their own money. Often when someone would give us a game or a toy they have had for years and wanted to pass it along to us, I swear within a day, all the pieces would go missing or it would be broken. It is beyond my comprehension how the original owners kept it in such great shape for so long and we have it for 5 minutes and it gets destroyed!!! SO I wanted to teach them to REALLY appreciate and take care of their things more. My theory is if I taught them this at a young age to work for stuff they wanted and save their money, they could carry that into their adult lives, at least this is my thought process behind it!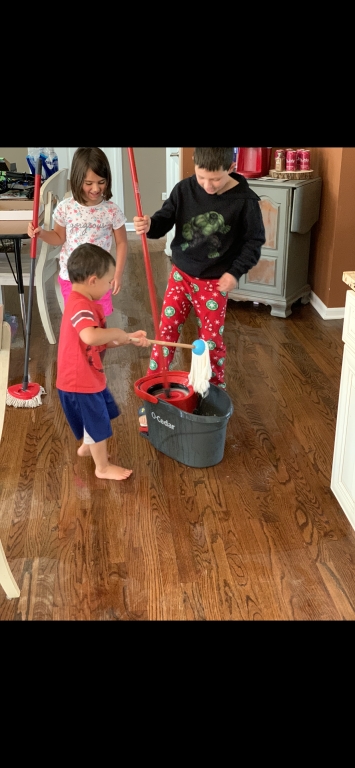 During covid our visits to the stores have been minimal, and if I'm being honest, I really do not like going to stores on a normal day ha. My husband and I came up with an idea to purchase a few things we know our kids would like and called it "OUR STORE"! When they saved enough money for what they wanted to purchase they are required to save a portion of it and put some money into their bank account. The remainder would go towards what the item cost. Then they could go shopping at "OUR STORE"! Every day they saw an item they would love and it made them work hard for it! They get so proud when they finally realized they have earned enough for it.
It is a win win! It gives me a ton of help around the house with minimal complaining and it teaches them math, savings, responsibility, appreciation, etc!