This, this right here, this hug right after the final bell rang in my fight was a symbol of someone who believed in me. It was a moment we both knew all our hard work paid off. I performed on "game day" how I was trained. I was able to deliver! It is my trainer telling me "great job" without saying a word! A symbol of someone who refused to give up on me.
As a fighter and athlete having this moment captured is so precious, it does not last long. It is only a matter of time we are back training once again. Our souls become humbled in all we do not know and all we can improve on. It is forever a learning game.
I met Master Tommy Bach back when I was eighteen years old. I am now forty two. I worked at a tanning salon next to where he taught and one day I randomly decided to stop in there. I trained with him for about a month and he had my first fight lined up for me. The ONLY reason I did it was because he had so much belief in me. A year later he opened up Seong Hea's Martial Arts Academy in Buffalo Grove Illinois and has been the successful owner of his school for over twenty two years now.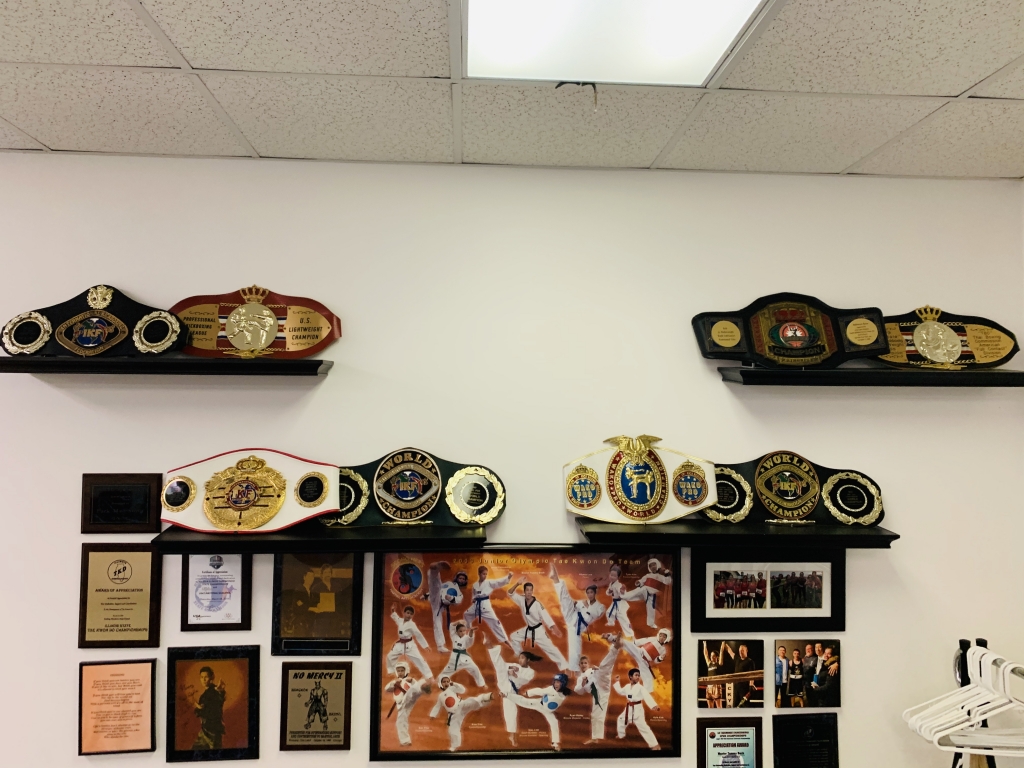 When you have World Champion "Little Dragon" Tommy Bach in your corner, you feel like you can rise above and become invincible. He is a IKF Lightweight World Champion, K.I.C.K Welterweight World Champion,W.A.K.O Welterweight World Champion, TKD Tournament Champion and he is a 6th degree Black Belt in Taekwondo. Tommy's training doesn't come at an easy cost though. He has this ability, this God given talent and natural born leadership that makes you want to dig deeper than you ever thought imaginable. He makes you want to work as hard as you possibly can. He makes you push past limits you would set on yourself. His belief in you is SO strong that even if you do lose with great effort he makes you feel as though you have won. He makes you dust yourself off and try again.
Seong Hea's is not only a place I go to train. It is a place when I walk up to the door, I check whatever baggage I am carrying with me from the day. In an instant the environment captures me to be 120 percent in the moment. In the moment of wanting to learn, absorb and improve on all that his talent has to offer in all his martial arts classes. It is a place of respect and fun and it makes me mentally and physically stronger in all areas of my life.
I am grateful to have worked at that tanning salon all those years ago. I believe there is a chain of events and things that are meant to be with each encounter in life. He changed my life then and he continues to change my life today. If you are lucky enough to come across someone like this in your path, word of advice.....Follow That Path! Do not let it go!!!