I am part "Old school" and part "New school" for sure! Does anyone else enjoy past time old school projects? We are just over here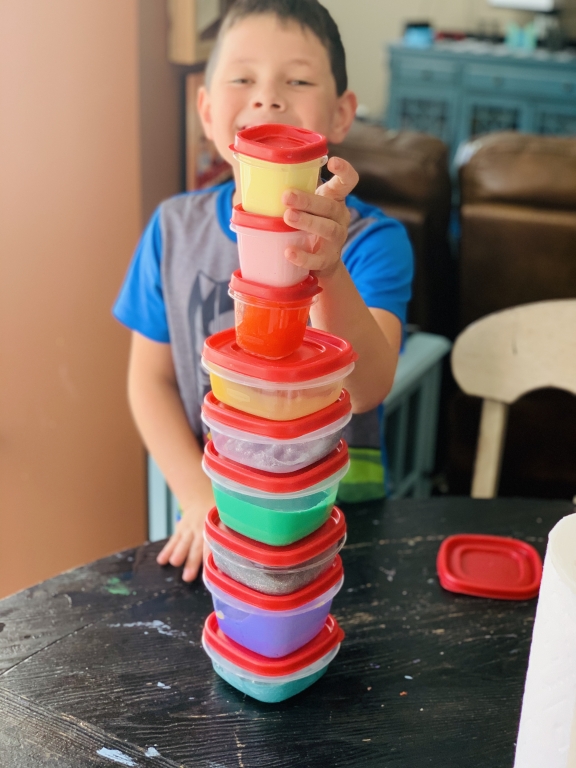 trying to mix it up and keep it fun while being stuck indoor. The weather is gloomy most of the time now in Illinois and with Covid numbers rising and things shutting down again I am determined to keep us busy and away from our iPads as much as we can in our down time. Here are some of our recent favorite projects we have done with a video below showing the process and fun behind the scenes lol. (As I have mentioned in another one of my articles, my videos are a work in progress, but I think you can get the over all experience in them!)
1. The punch wall. My video is down below. I got this idea from one of "Ryan's World" videos. It looked really easy to make and as usual I had a fight with it during the process of making it hahah. Once I start a project like this, it becomes a mission to accomplish it. I will say it was worth every minute I spent on it. It was just as much fun for the kids as it was for us to watch! I finally made use of some amazon boxes. I went to the party store and bought nine prizes under $5.00 so each of my three children would get three prizes each. I taped the prizes inside each box, wrapped the boxes in wrapping paper and put their initials on the back of the boxes that had their prize in it. When they won one of the games we played, they had a chance to punch through one of the wrapping paper boxes.
I glued construction paper turkeys, pumpkins and leaves onto popsicle sticks and hid them around the house for them to find. After they found them all we played freeze dance, Simon says, and anything that would have won them a punch through the wrapping paper to get to their prize!
2.The volcano eruption never gets old. I have been making volcanos erupt since I was probably Dante's age at 8 and it is still fun and exciting to make! The kids really loved that.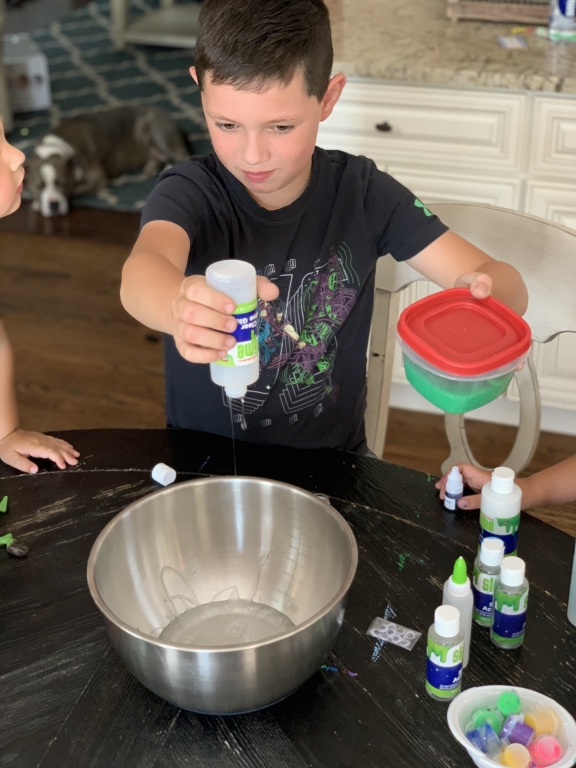 3. Slime...we FINALLY figured out how to make it a little less sticky. Every mother has a product that is a bane of her existence. Some mothers forbid play-doh, glitter, painting, kinetic sand. MINE!!!??? SLIME!!!!! Especially when it got on my new workout pants and wouldn't come off! Where is the angry face emoji on this computer when you need it hahah. One day I sent my husband out to get a little more glue for the slime that I finally gave in and decided to make with the kids, he came home with like 800 different slime kits to make. When did slime become so evolved!?! ( Ok maybe not 800, but it was a lot more than one thing of glue. Hence...our, "Go big or Go home" philosophy we have here in our household hahah) BUT! I think we have mastered how to make it more rubbery than actual sticky and slimy! The key is to add less liquid! Lucky me hahaha
4.The last project I included in this article is good old fashion finger painting. You can never go wrong with finger painting. I usually
just put an old table cloth underneath everyone for easy clean up. My husband and I always joke about Brooklyn's school work load. She is in Kindergarten and we are always like, "What happened to finger painting and naps!!?" But seriously, does anyone else feel the work load for the kids these days are way more excessive than when we were kids?
Anyway, painting in general is something we do often at our house. The kids really get into it and get very creative and I love to see that. It is how all three of them learned their colors. It is also a great sensory tool! "Finger painting is an excellent exercise as it involves the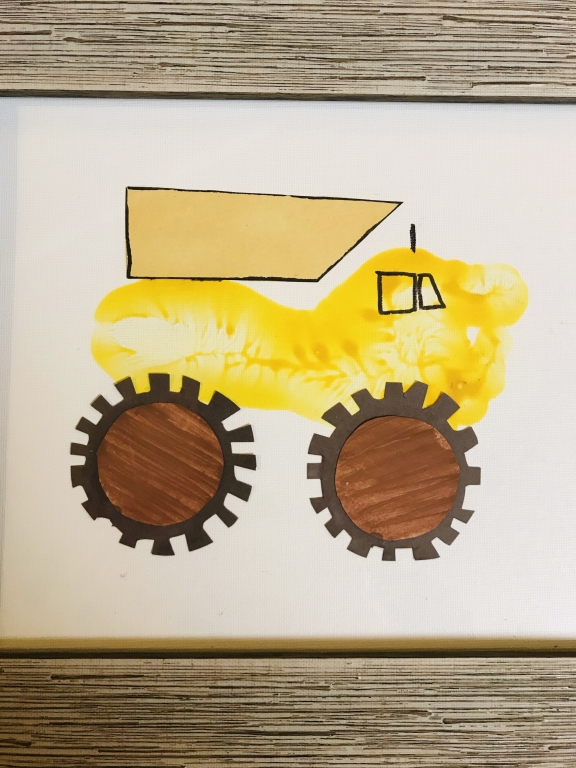 muscles of the finger and hand as well as muscles of the shoulder, neck and the back. This makes it a good training exercise for kids before they start writing." Finger painting can be a huge stress reliever, and while we do not typically think of young children having stress, they do in fact have their little stressors and it is a great way for them to express it and relieve it. I know when I myself do these projects with the kids such as the foot print trucks and design photos, I too become much more relaxed and totally engulfed with the task at hand, letting all other things that may be bothering me slip away for awhile. I have posted more photos below! These make great gift ideas as well!
Always Thankful, Katie
Please subscribe and comment below!
"Every child is an artist, the problem is staying an artist when you grow up"
"You can't use up creativity"
"Creativity starts in the home and lasts a life time"