I do not care who you are everyone has their own style whether they know it or not. What is your style? Think about how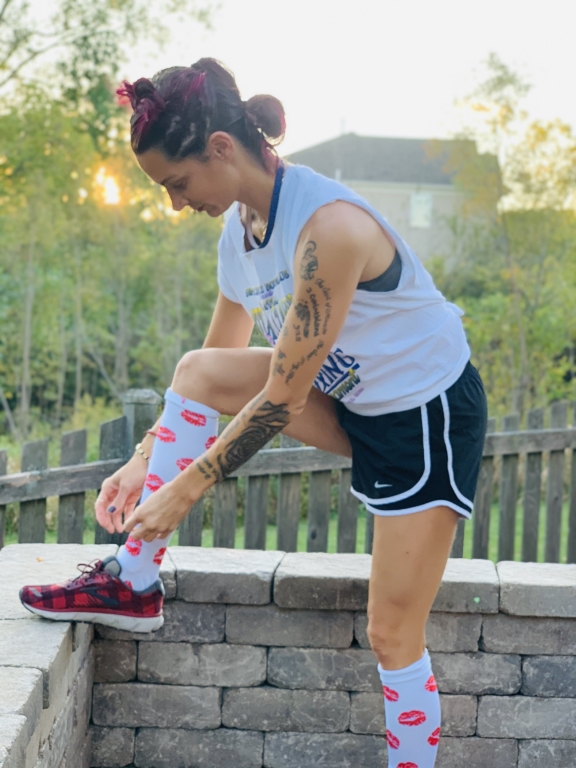 many style jeans there or wedding dresses. How about that perfect outfit for date night we search for and try on like 25 different things until we find the one that makes us look great AND feel comfortable in.
If I buy a t-shirt, my first thought is, I don't want to look ordinary and look like everyone else. I have zero desire to fit in. I actually feel more awkward and uncomfortable if I look like everyone else. SO I'll create a look that makes me feel more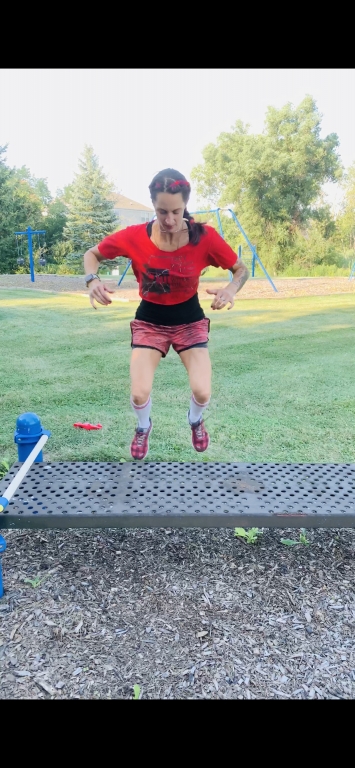 like "me". I will cut off the neck line, does anyone else feel like at times the neck line is too tight around their necks??? Or is that just me? hahah. If the t-shirt is too long I will either tie it up in the back or front at the waist line with a hair band tie and it usually bunches so you can not tell it IS actually a hair band tie. Another option I do is I will just cut it like a half shirt and wear a cami under it. There are times I cut the sleeves off because I wanted it as a tank top. One of my very favorite ways to make my own shirts is to buy the iron on letters from Micheal's Craft Store and create my own sayings. There is one that I particularly love that I did for my daughter who loves Spider Man! I also tie her shirts up in the back if they are too long on her as well.
I will then embrace these looks and feel like myself! Even though I am an amateur fighter, I wanted to create a fight shirt that made me a little different than the rest. I am obsessed with red lip stick. I wear it almost EVERYWHERE! There are shirts out there that say "I Believe in Red Lipstick" My fight shirt says, "I Believe in the POWER of Red Lipstick"! AND I really do!!!! There is something about having it on. I was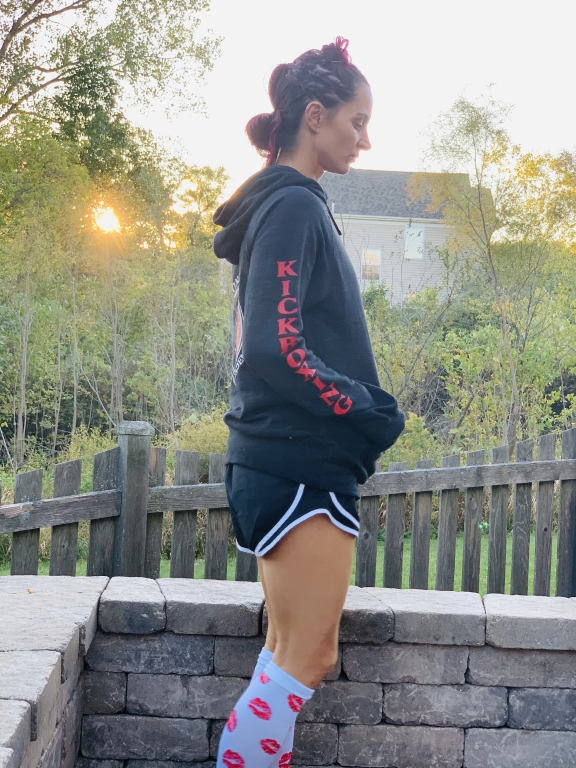 about to spar one day at kickboxing and my trainer said...."Did you just put lipstick on? I said YEP!!! It makes me feel like I'm ready hahahahaha True story! If you like something and you are just not sure if you should wear it.....F it! Put it on and own it!!! BE YOU in every way. Stand out! It is OK!!!!
P.S. These socks I am wearing are compression socks from Amazon, I linked them below! Many athletes
believe that wearing compression socks during working out aids in performance, increases oxygen delivery and blood flow, helps with stress to the muscles and prevents tissue damage like shin splints. You do not have to be an athlete to wear these. Compression socks are awesome for anyone on their feet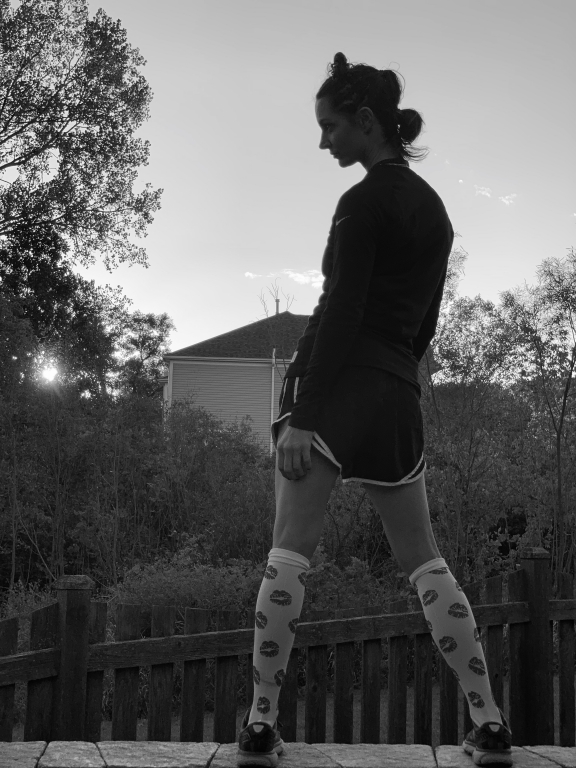 for long hours of the day, and just the opposite, someone who sits at a desk all day with minimal movement, airplane flights, pregnancies, varicose veins,( these are not medical grade and if you are prescribed them, these are NOT the same thing. I know because I did have to wear medical ones before ) They are amazing for support! Compression socks have come along way! My plaid running gym shoes are Brooks and I got them at one of my favorite stores Dicks Sporting Goods!!!
"Be yourself; everyone else is already takes"
"To be yourself in a world that is constantly trying to make you something else is the greatest accomplishment."
I always love to hear from you so please feel free to comment below and subscribe to my newsletter
Always thankful, Katie