Goodnight Chicago, Goodnight!
Goodnight Chicago until we meet again,
your entertainment never disappoints, it is like visiting an old friend.
I miss the energy and the fast pace of my city,
the back to back traffic, the hustle/ bustle and the busy.
The smell of hotdogs, peanuts and beer at the Cub's game,
hearing the crack of the bats and the announcements on tv are just not the same.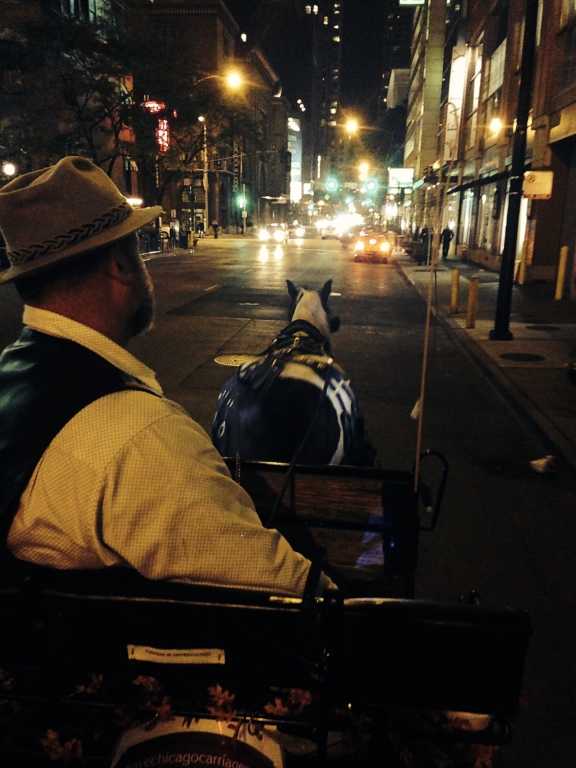 I miss the walks at night taking carriage rides around town,
looking at all the faces from smiles, to worry to even some frowns.
I miss my city, the wind ripping at your face,
we just put a scarf on and still go shopping from place to place.
Freezing our butts off through the Bear's game,
standing out there proud in -0 with no shame!
The history, the concerts, the beeping of the cars,
we rage and we laugh knowing this city is ours.
I miss my city, the unity, Christkindlmart, and the magical lights,
coffee, roasted nuts and Michigan Avenue all day and all night.
Walking along the lake front brings a sense of peace to our souls,
now we are band for as long as God only knows.
Museums and Vinny D's to fill memories of a life time,
when will this pandemic end so I can bring my family for ice cream and wait in line!
I miss my city, but for now I say goodnight,
Goodnight Chicago......
you are forever on my mind even though you are not in my sight.
The largest city of the American Midwest, CHICAGO!!!! Illinois, The Windy City. Chicago was founded in 1830. Chicago grew from a small trading post at the mouth of the Chicago River into one of the nation's largest cities, and it wasn't about to stop. Over the next 20 years, it quadrupled in population, amazing the rest of the world with its ability to repeatedly reinvent itself.
And it still hasn't stopped.
Chicago continues to be a place that many people from diverse backgrounds call home. Before it was a city, it was the home to numerous indigenous
people, a legacy which continues to frame our relationship with the city, the land and the environment.
,Today, Chicago has become a global city, a thriving center of international trade and commerce, and a place where people of every nationality and background come to pursue the American dream. (Wikipedia) It is a place I will always call home.
"IT IS HOPELESS FOR THE OCCASIONAL VISITOR TO TRY TO KEEP UP WITH CHICAGO. SHE OUTGROWS HIS PROPHECIES FASTER THAN HE CAN MAKE THEM."-Mark Twain, 1883
(Front photo credited to pexel)